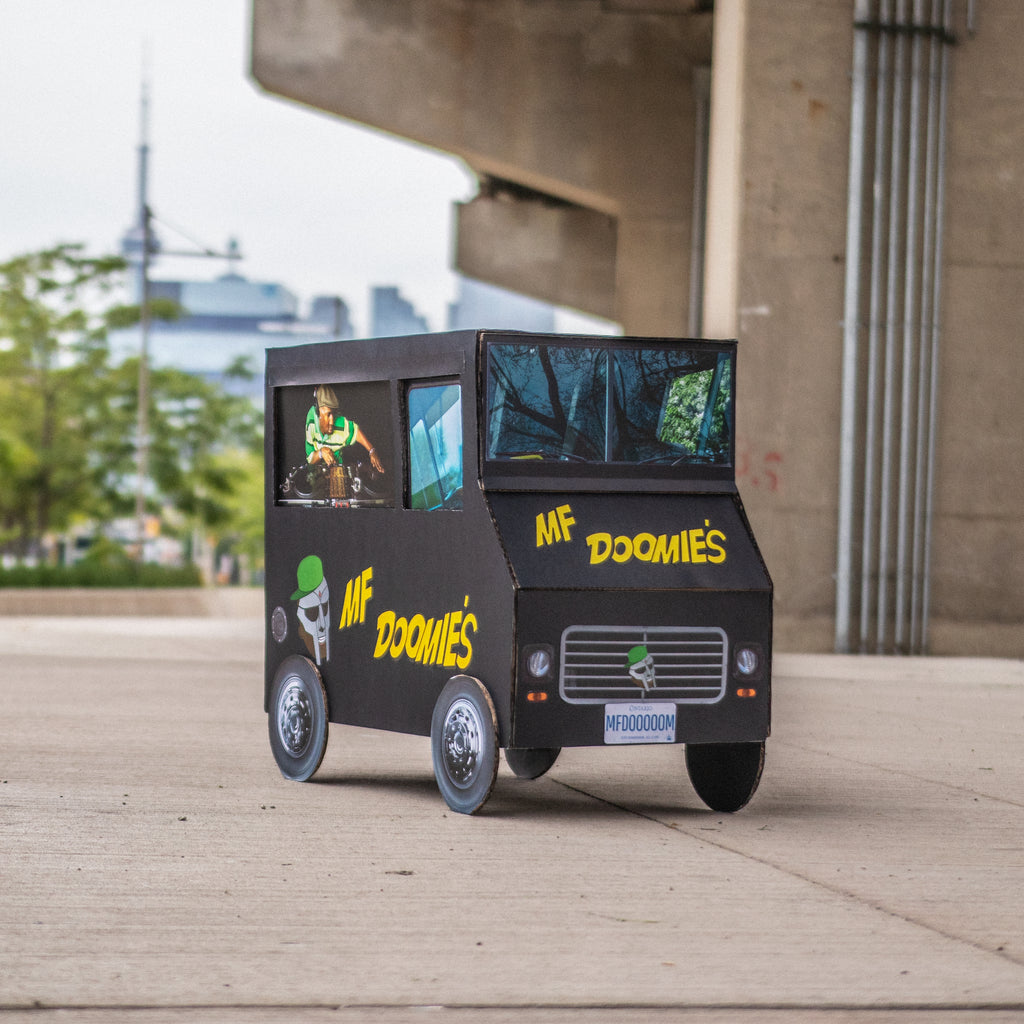 I took a hip-hop x design class a few summers ago - sounds incredible right? Well it honestly was. One of the most memorable projects I worked on, was a food truck inspired by and based on a hip-hop artist. I chose the legend, MF DOOM.
I ended up creating a full menu of plant-based versions of fast food classics for my menu, as well as built a model of the food truck and how I imagined the real thing would look. I also designed and drew the logo from scratch.
'MF DOOMIES' Food Truck:
'MF DOOMIES' Branding
'MF DOOMIES' Food Creations
Reflecting back on this work after DOOM's passing is bittersweet. The summer I worked on this project was incredible and the last normal few months before the pandemic hit. I remember rushing around to grab supplies and build the truck. I remember presenting my work to the class. I remember cooking up all the dishes for photos and the kitchen chaos. I remember vibing to DOOM's music throughout the entire process, in total awe with each bar.
I still can't believe he's gone. His art will forever live on around the world, and I'll always hold a special place in my art for the legend, MF DOOM.