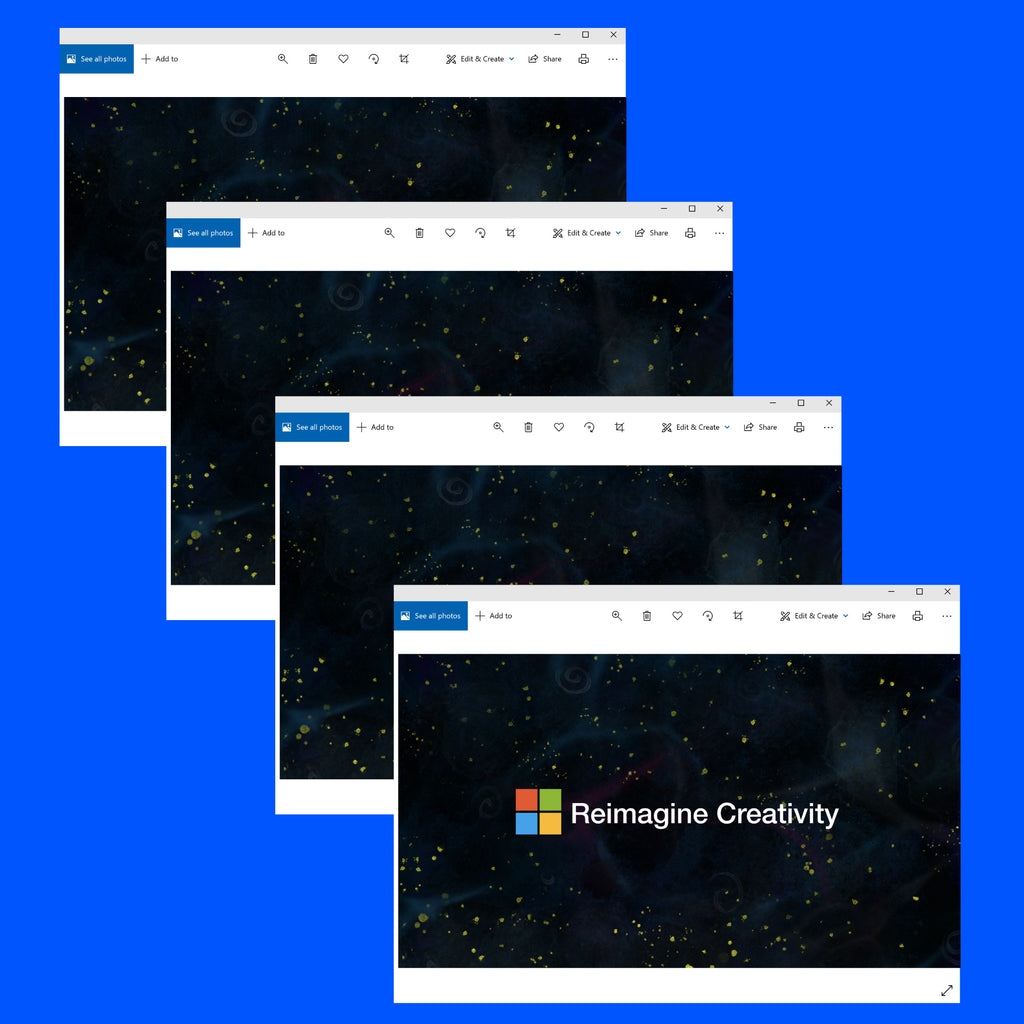 Tasked with the challenge of reimagining Microsoft as the brand for the next generation of young creatives, we created a short video ad highlighting the power of creativity itself.
Growing up, kids have an infinite amount of creativity. The power to see things differently. The power to see things beyond what they are. We wanted to channel that creative spirit into our video ad, and demonstrate that Microsoft believes in this power.
And just like that, our 'Reimagine Creativity' campaign was born. The video ad shows a kid reimagining old tech items into new, fun things. For example, an old ball mouse becomes a hyper-speed travelling rocket ship. A film camera becomes a mini-mansion. These old items symbolize an 'old' Microsoft being reimagined as a fresh, fun, and exciting creative brand.
60s Video Ad:
Process Work: