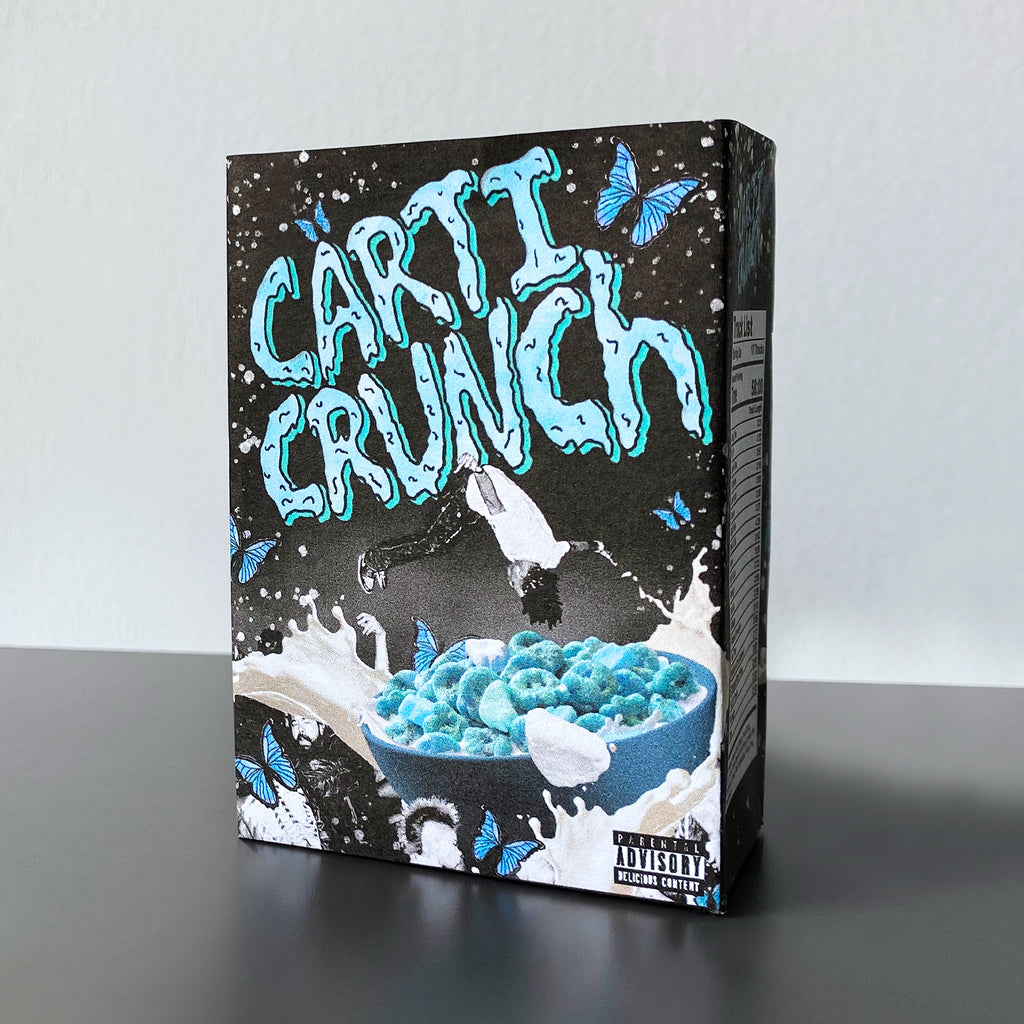 This was part of a project I worked on early last year, turning rap albums into cereal boxes. Much of the design, layout, texture, and typography were done in Procreate on iPad Pro + Affinity Photo.
The boxes use a combination of modified photos from the artist's respective album covers, other found media, as well as hand drawn textures and small elements I whipped together on my iPad. For example, the large typography on the cover of 'CARTI CRUNCH' was hand drawn on the iPad using a variety of textures, colours, and layers to build a more cohesive and unique font.
With these first two cereal boxes, I wanted to do more than just slap the album cover on a box. I focused on more of the minute elements of the albums, as well as design additions that bring even more of the artist's personality into the layout.
Which albums should I do next?