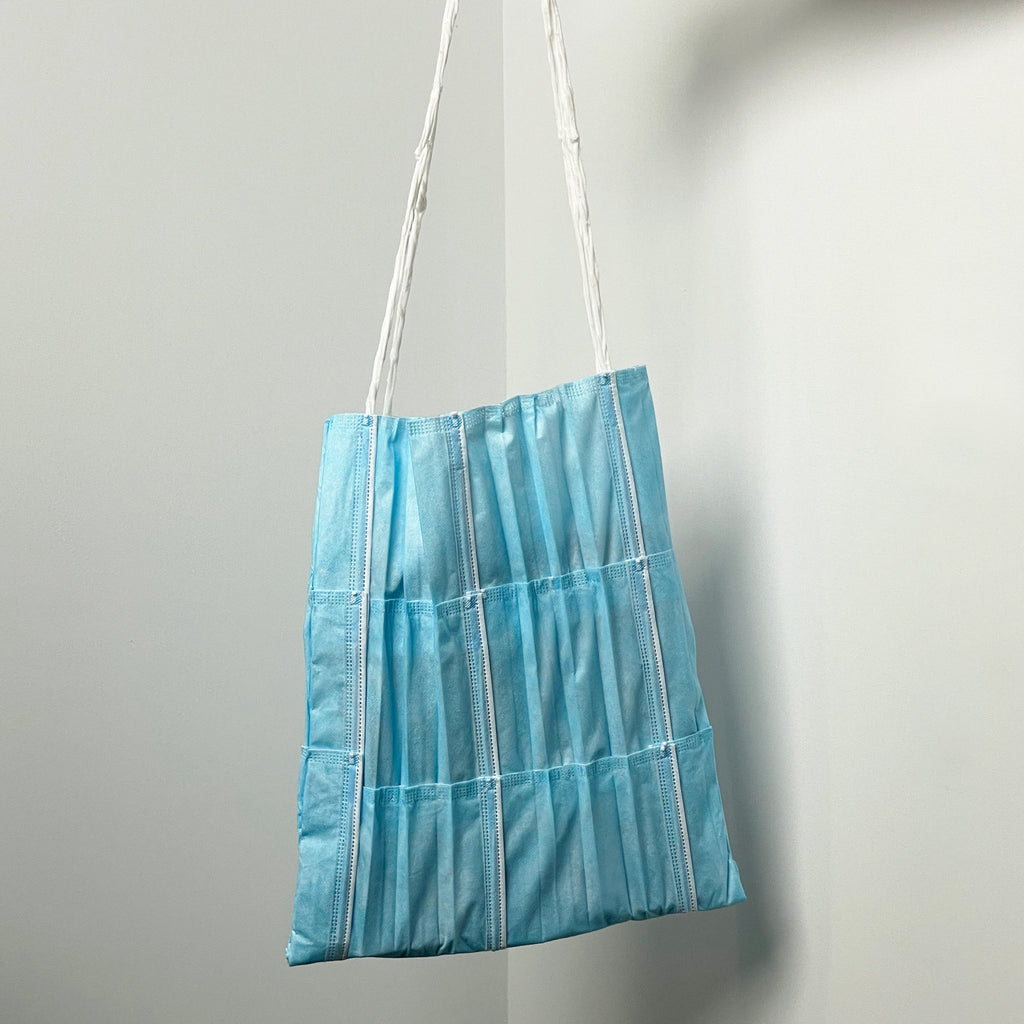 Masks are wonderful. They keep us and the people around us safe. But despite all the good they do, single-use masks have created a lot of extra waste. We see them lining the streets, filling landfills, and overflowing in garbage bins. I've since switched to reusable masks to do my part in reducing PPE waste, but many months into the pandemic, I've held on to the used single-use masks which I bought or were given to me (it just didn't feel right tossing them out). After reflecting on the sheer amount of used masks I accumulated, I knew I had to do something productive with them.
This project aims to transform my single-use masks into fashionable, durable, water-resistant products. In this case, a mid-size tote bag. After drawing out a layout plan on my iPad, I hot glued the masks together at their seams to create the main portion of the bag, layering the key areas to create structural integrity. After creating two sheets of mask material, I joined them together at the sides, and sealed the bottom. You may be thinking that this bag is just an art piece and is not made to be used… but you'd be wrong. These masks are constructed with multiple layers, in turn making the bag strong enough to carry books, tablets/small laptops, groceries, and light everyday carry. Plus, the material used is slightly water resistant - protecting your items against light rain or splashes.
For the carry/shoulder straps, I wanted to utilize the ear loops in a clever way for this component. So I snipped each string from the masks, and joined bundles of the strings together with glue. I covered the straps in more glue to create a hardened build. Once attached to the bag, the straps are tough, with a slight elasticity.
The final end result is a surprisingly functional and unique fashion item that 'upcycles' single use masks into a reusable and useful product.