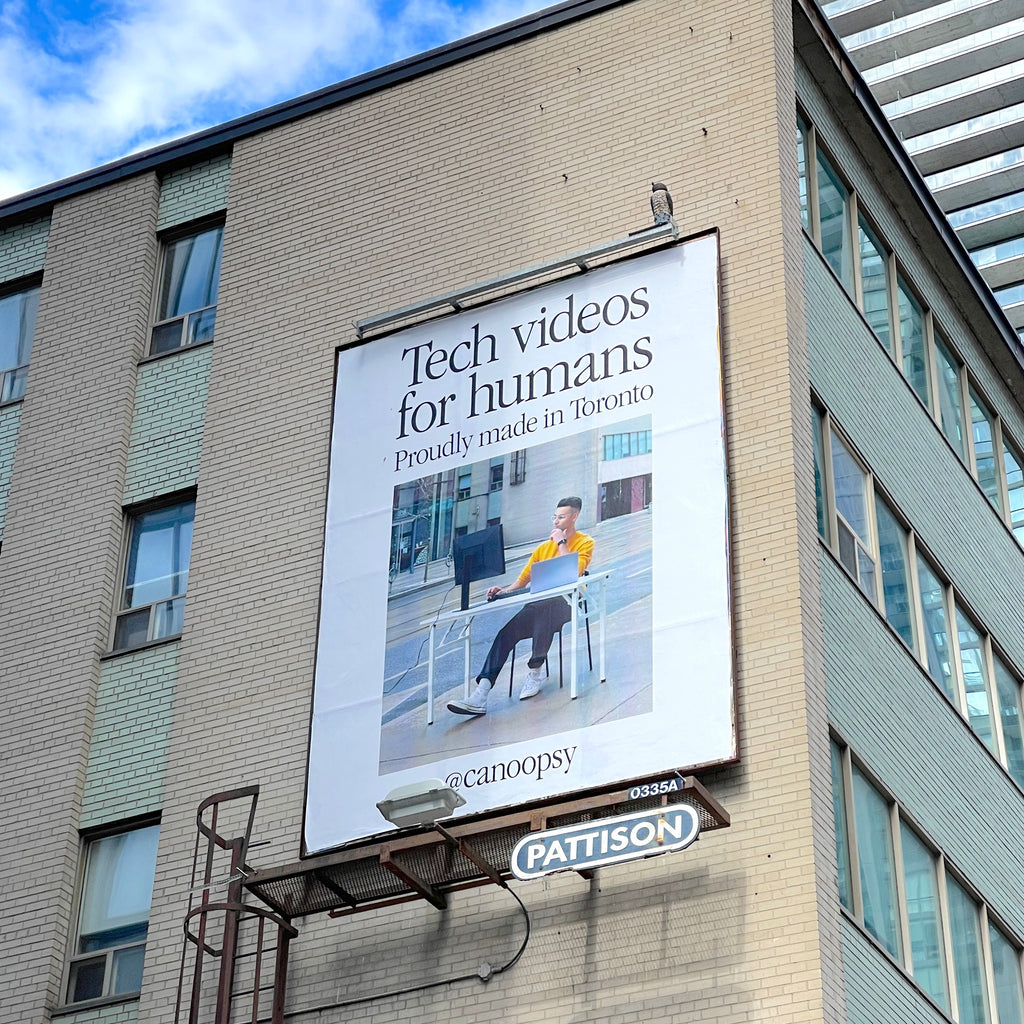 The first time I visited Toronto I was in absolute awe. I remember seeing the tallest buildings I had ever seen, flashing lights, people everywhere... and billboards. Growing up in a small town, we didn't really have any large poster ads lining the streets like Toronto. The biggest 'ad' we had was a large vertical sign showing what movies were playing each week at the local cinema.
But after seeing those billboards in Toronto during my first visit, I made it a goal that very day to have my work on a billboard in the future. On April 10, 2021, that dream came true. Working alongside my colleagues Liam Fleming, Fin Christoforidis, and Noah Ganhao, we collaborated on art direction, photography, and graphic design for the poster.
The billboard showcases me on a Toronto city street (Peter & Adelaide) working at my desk. We shot the billboard at Peter & Adelaide, as this was the location where the billboard itself would end up being displayed, for an emphasis on locality. I make my videos in Toronto, I work in Toronto, I live in Toronto. Toronto Toronto Toronto. Tech videos for humans proudly made in Toronto.